Arnold & Siedsma: 75 Years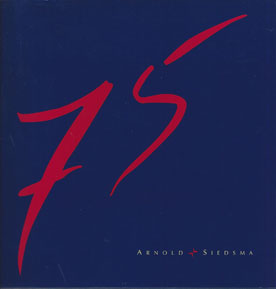 ISBN13: 004620
ISBN: 004620
Published: April 1995
Publisher:
Country of Publication: The Netherlands
Format: Hardback
Price: £10.00
(Second Hand)

Out of Print
Shoes, umbrellas, telephones, cycles, cars, ships, bridges, aircraft...we take them all for granted, but each of these everyday objects is in fact based on an ingenious idea, an idea that must be protected against wrongful use.
This is what Arnold & Siedsma have been doing for the last 75 years: protecting new products, methods, designs and marks. This book has been compiled to commemorate the 76th anniversary and is a short journey through the history of the firm.
The examples selected from 14,391 patent applications dealt with by Arnold & Siedsma are a good illustration of the influence inventions have on our daily lives.