The Rule Against Perpetuities 2nd ed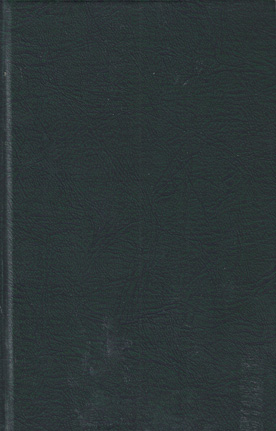 ISBN13: 004715
ISBN: 004715
Published: June 1986
Publisher: Fred B. Rothman & Co
Country of Publication: USA
Format: Hardback
Price: Out of print

Out of Print
1986 reprint of the 1962 Stevens & Sons edition
The most stimulating book on English property law that has appeared for many years, is how the Law Quarterly Review described the first edition, and went on to say: this is an accurate, scholarly and provocative work, with clear statements of the law and penetrating comments and criticisms.
The Modern Law Review called it an erudite and fascinating exposition which traces a clear and unmistakable path through the complexities of the Rule, and the Law Society's Gazette said the discussion is illuminated by a truly remarkable series of illustrations, some taken from the decided cases and some invented. It is these illustrations, perhaps more than anything else, which make the book so useful, so understandable, and so readable.
The main reason for the publication of a new edition of this important work is the very good one that the first is sold out. That doesn't mean, however, that there is little altered in the new one. 100 additional cases have had to be cited, 40 from England and 60 from other jurisdictions in the Commonwealth and from the United States, some new illustrations have been added and other amendments and additions have been made.
The passages most affected are those dealing with the cy-pres doctrine, the wait and see doctrine, powers of advancement, the rule against accumulations, gifts to unincorporated associations, and the rule that there can be no trust without a cestui que trust.
Probably the most significant thing that has happened since the first edition is the publication of the Report of the Law Reform Committee, and their recommendations are set out in full. The authors have also included the relevant clauses of a Bill introduced in Western Australia, as it adopts nearly all the recommendations of the Committee.
Elsewhere in the British Commonwealth, as in England and the United States, the Rule Against Perpetuities continues to have an important influence on the drafting of Wills, Settlements and Agreements, and all legal practitioners and students will find this book, with its wealth of practical illustrations, of the utmost value in the avoidance of pitfalls.