The Common Law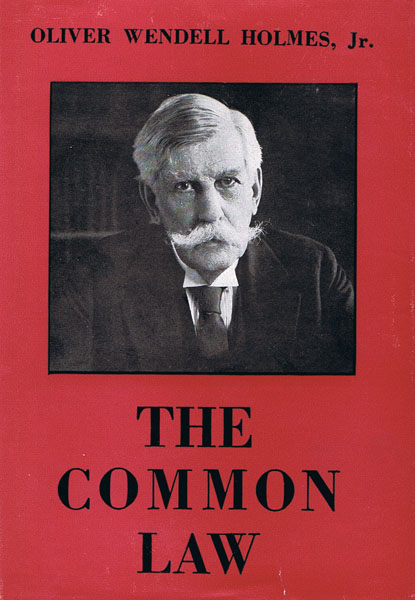 ISBN13: 005042
ISBN: 005042
Published: May 1881
Publisher: Little, Brown & Company
Country of Publication: USA
Format: Hardback
Price: Out of print

Out Of Print
Underneath the enormous structure of codes, acts and laws to which each generation adds another story lies the cornerstone of the common law. It is not of itself a law nor yet a code of laws. Lawyers cannot refer to it by chapter and verse.
It comprises the fundamental ideas, the philosophy of law. As such it has long attracted the thoughtful layman in the same way that he is attracted to the philosophy of religion or ethics or any other fundamental ideas of civilization.
The Common Law by Oliver Wendell Holmes, Jr., is probably the most famous exposition of this subject. The book was developed from a series of Lowell lectures addressed to a lay audience. It may well he unique among famous law books in that it was not written specifically for lawyers.
In one other respect it is unusual. It has never been revised in the more than seventy-five years of its existence. The common law is one thing that has changed little from one generation to the next.