Construction Newsletter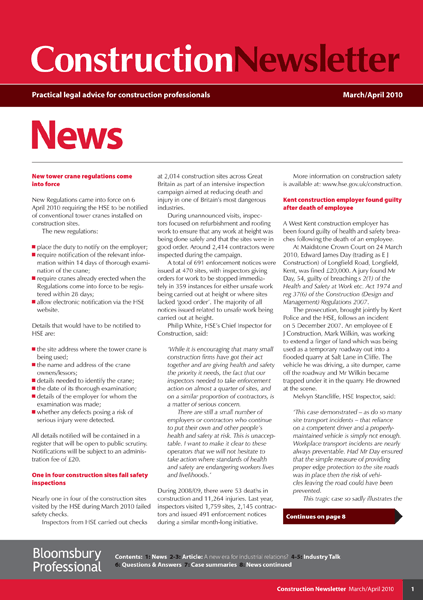 ISSN: 1746-7624
Latest Release: October 12, 2015
Publisher: Bloomsbury Professional Subscriptions
Country of Publication: UK
Format: PDF
Price: £244.00 + £48.80 VAT

Subscription Type: Annual Subscription
Domestic Renewal Price: £292.80 including VAT of £48.80
Overseas Renewal Price: £262.00
Despatched in 8 to 10 days.
Concise and practical legal advice delivered to your desk. Each issue of Construction Newsletter brings you 8 pages of the latest news, reviews, analysis and case law from the field of construction law.
Every issue you will benefit from:
A round-up of industry news
Analysis of pertinent issues affecting your company
Summaries of relevant case law
Advice and guidance from industry experts
All the construction law news you need in one, easy-to-read, bi-monthly newsletter.