Privacy Laws and Business: UK Reports Subscription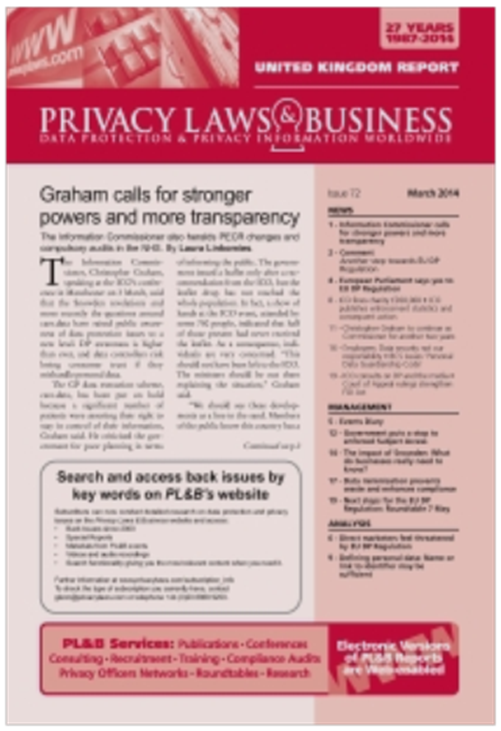 ISSN: 2047-1459
Publisher: Privacy Laws and Business
Country of Publication: UK
Format: Newsletter, PDF & Online
Price: £400.00 + £80.00 VAT

Subscription Type: Annual Subscription
Domestic Renewal Price: £480.00 including VAT of £80.00
Overseas Renewal Price: £430.00
Usually despatched in 1 to 3 weeks.
Privacy Laws & Business - UK Reports have become the comprehensive information source for privacy professionals.
Privacy incidents can leave organisations in breach of the law, but just as importantly, bad publicity can seriously damage an organisation's brand and inevitably its bottom line. Privacy and data protection is now a business priority. Consumers are increasingly aware of their rights and willing to exercise them against organisations that fail to protect their information.
The publications are renowned for providing privacy and data protection managers, lawyers and academics an invaluable information service. Privacy Laws & Business - UK Reports provides practical compliance-orientated advice, which will help you in your day-to-day work.
Six issues are published annually.