Pen and Ink Witchcraft: Treaties and Treaty Making in American Indian History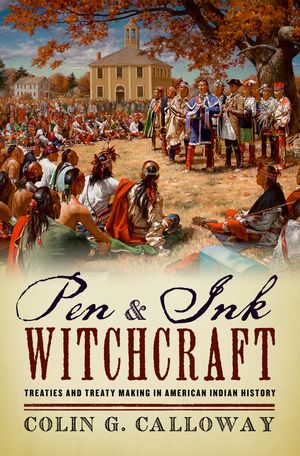 ISBN13: 9780190206512
Published: October 2014
Publisher: Oxford University Press USA
Country of Publication: USA
Format: Paperback (Hardback in 2013)
Price: £22.49

Despatched in 6 to 8 days.
Treaties were the primary instruments by which Native American tribal homelands passed into non-Indian hands. Indian people were coerced, manipulated, and misled into signing treaties and Euro-Americans used treaty documents to justify their acquisition and perpetuate their occupation of Indian lands. Indians called treaties "pen and ink witchcraft." But each treaty had its own story and cast of characters and involved particular maneuverings and competing ambitions, and Indians frequently matched their colonizing counterparts in diplomatic savvy. Treaties were cultural encounters, human dramas, and power struggles where people representing different ways of life faced each other in a public contest of words rather than weapons. Treaty making changed over time and serves as a barometer of Indian-white relations in North America. Early treaty negotiations usually followed Indian protocol and forms, and sometimes were conducted on Indian terms, and early treaties were often agreements between equals. As power dynamics shifted the United States adapted and applied processes and procedures developed in the colonial era to effect the acquisition of Native lands by a rapidly expanding nation state.
Pen and Ink Witchcraft begins with the protocols, practices, and precedents of Indian diplomacy in colonial America but then focuses the century between 1768 and 1871 when Congress ended treaty making. It traces the stories and the individuals behind three treaties that represent distinct phases in treaty relations. The Treaty of Fort Stanwix in 1768 culminated colonial efforts to establish a boundary between Indian lands and white settlers; the Treaty of New Echota in 1835 implemented national efforts to remove Indians, and the Treaty of Medicine Lodge in 1867 intended to confine and transform Indians as the United States pushed across the Great Plains. Although treaty making officially ended in 1871, nearly four hundred Indian treaties remain the law of the land. They continue to define the status of tribes as sovereign entities, determine their rights to hunting, fishing, and other resources, shape their dealings with state and federal governments, and provide the basis for much litigation and lobbying.