The Harbinger Theory: How the Post-9/11 Emergency Became Permanent and the Case for Reform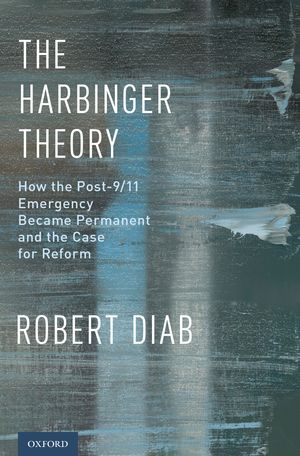 ISBN13: 9780190243227
Published: May 2015
Publisher: Oxford University Press USA
Country of Publication: USA
Format: Hardback
Price: £68.00

Despatched in 6 to 8 days.
North American law has been transformed in ways unimaginable before 9/11. Laws now authorize and courts have condoned indefinite detention without charge based on secret evidence, mass secret surveillance, and targeted killing of US citizens, suggesting a shift in the cultural currency of a liberal form of legality to authoritarian legality.
The Harbinger Theory demonstrates that extreme measures have been consistently embraced in politics, scholarship, and public opinion, not in terms of a general fear of the greater threat that terrorism now poses, but a more specific belief that 9/11 was the harbinger of a new order of terror, giving rise to the likelihood of an attack on the same scale as 9/11 or greater in the near future, involving thousands of casualties and possibly weapons of mass destruction. It explains how the harbinger theory shapes debates about rights and security by virtue of rhetorical strategies on the part of political leaders and security experts, and in works of popular culture, in which the theory is often invoked as a self-evident truth, without the need for supporting evidence or authority.
It also reveals how liberal advocates tend to be deferential to the theory, aiding its deeper entrenchment through the absence of a prominent public critique of it. In a unique overview of a range of skeptical evidence about the likelihood of mass terror involving WMD or conventional means, this book contends that a potentially more effective basis for reform advocacy is not to dismiss overstated threat claims as implausible or psychologically grounded, but to challenge the harbinger theory directly through the use of contrary evidence.