Joined-Up Government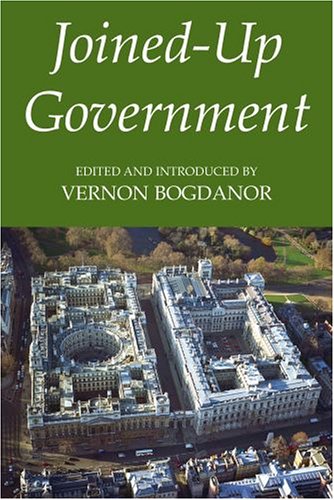 ISBN13: 9780197263334
ISBN: 019726333X
Published: July 2005
Publisher: Oxford University Press
Country of Publication: UK
Format: Paperback
Price: £19.99

Despatched in 5 to 7 days.
'Joined- up government' is a key theme of modern government. The Labour government, first elected in 1997, decided that intractable problems such as social exclusion, drug addiction and crime could not be resolved by any single department of government. Instead, such problems had to be made the object of a concerted attack using all the arms of government - central and local government and public agencies, as well as the private and voluntary sectors.
This book seeks to analyse 'joined-up government', to consider its history, and to evaluate its consequences for British institutions such as the Cabinet, the civil service and local authorities. Is joined-up government a new idea, or merely a new label for a very old idea? What lessons can be learnt from previous attempts at joined-up government? How does it affect our traditional constitutional conceptions relating to Cabinet government, a politically neutral and non-partisan civil service, and an independent system of local government? Will it lead to the concentration of power in 10 Downing Street or is it compatible with a political system based on checks and balances?