A Jurisprudence of Power: Victorian Empire and the Rule of Law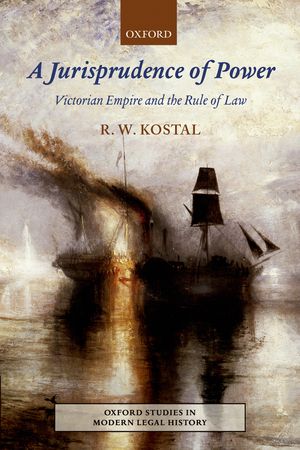 ISBN13: 9780198260769
ISBN: 0198260768
Published: December 2005
Publisher: Oxford University Press
Country of Publication: UK
Format: Hardback
Price: £115.00

Despatched in 8 to 10 days.
A Jurisprudence of Power concerns the brutal suppression under martial law of the Jamaica uprising of 1865, and the explosive debate and litigation these events spawned in England. The book explores the centrality of legal ideas and institutions in English politics, and of political ideas that give rise to great questions of English law.
It documents how the world's most powerful and articulate political elite struggled with fundamental questions about law, morality, and power. Can a constitutional state rule a sprawling empire without breaking faith with the rule of law? Can it contend with the violent resistance of subjugated peoples without corrupting the integrity of its legal and political ideals?
The book addresses these questions as it reconstructs the most prolonged and important conflict over martial law and the rule of law in the history of England in the nineteenth century.
Analyses the most controversial imposition of martial law in Britian's colonies in the 19th century
Reveals the depth and passionate intensity of dissension at home over repression in the colonies
Examines the contradictions inherent in having a commitment to the rule of law whilst running an empire