Discrimination and Disrespect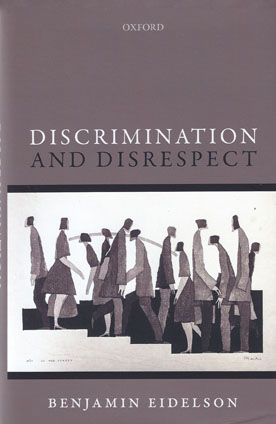 ISBN13: 9780198732877
Published: November 2015
Publisher: Oxford University Press
Country of Publication: UK
Format: Hardback
Price: £45.00

Despatched in 5 to 7 days.
Hardly anyone disputes that discrimination can be a grave moral wrong. Yet this consensus masks fundamental disagreements about what makes something discrimination, as well as precisely why (and hence when) acts of discrimination are wrong.
Benjamin Eidelson develops systematic answers to those two questions. He argues that discrimination is a form of differential treatment distinguished by its special connection to the differential ascription of some property to different people. This simple conceptual analysis of discrimination dissolves certain recurrent puzzles. It also positions us to reconsider the derivative notion of indirect discrimination (or discrimination consisting in 'disparate impact').
Offering a revisionist account of that idea, the book explains why some such cases are reducible to 'direct' discrimination, and why others, although morally and legally suspect, may not best be thought of as 'discrimination' at all. Eidelson then argues that what makes some cases of discrimination intrinsically wrongful is that they manifest an attitude of disrespect for the personhood of those who are disfavored. He endeavors to specify what this attitude consists in, and to demonstrate how attending to its character can help us to better understand the moral dimensions of different forms of wrongful discrimination.
Focusing on the distinct requirements of respect for the equality and autonomy of persons in turn, Eidelson explains why we condemn some cases of discrimination as strongly as we do and offers principles to guide our thinking where we are less certain. He concludes with an extended discussion of racial profiling in law enforcement.