Investment Treaty Arbitration and Public Law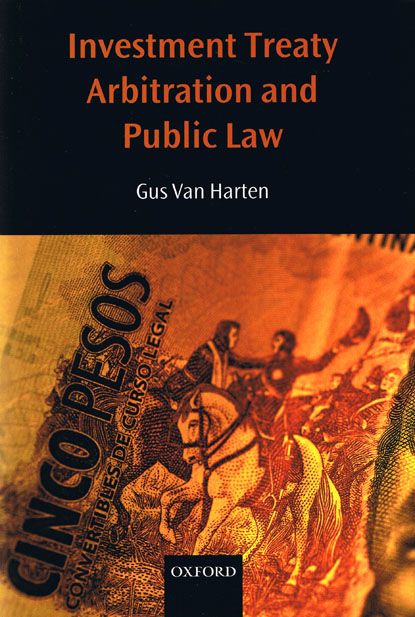 ISBN13: 9780199217892
Published: March 2007
Publisher: Oxford University Press
Country of Publication: UK
Format: Hardback
Price: £78.00

Despatched in 4 to 6 days.
The recent explosion of investment treaty arbitration marks a revolutionary change in both international and public law, above all because it demonstrates how states have unwittingly privatised key powers of the courts in public law.
This book outlines investment treaty arbitration as a public law system, by precisely demonstrating the significance of giving arbitrators comprehensive jurisdiction to decide regulatory disputes between business and state. In doing so, it exposes some startling consequences of transplanting rules of commercial arbitration into the regulatory sphere. First, private arbitrators can award compensation to investors in ways that go well beyond domestic systems of state liability in public law. Second, these awards can be enforced in as many as 165 countries, making them more widely enforceable than other judicial decisions in public law. Third, public law can be interpreted in private as a matter of course, without any appeal to a court to correct errors of law.
The conflict between private arbitration and public law poses a serious challenge to open and accountable judging. But the critical flaw of the system - hitherto neglected - is its threat to judicial independence based on security of tenure. Under investment treaties, business claims against the state are decided by privately-contracted adjudicators, who win appointments only as more claims are brought. Thus, as the book explains, the 'judge' has a financial stake in how public law is interpreted and in the outcome of the dispute. While it is laudable to use international adjudication to resolve controversial disputes, the benefits of a glob
Controversially questions whether the recent explosion in investment treaty arbitration is a corruption of public law principles
Asks whether it is right that private arbitrators rather than public judges adjudicate on the actions of the State
At a time of high energy prices, disputes between resource rich states and foreign investors will continue to increase, making this a highly topical examination