The Criminal Process 3rd ed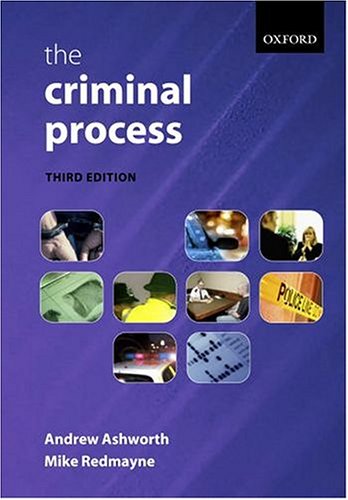 ISBN13: 9780199273386
ISBN: 0199273383
Published: April 2005
Publisher: Oxford University Press
Country of Publication: UK
Format: Paperback
Price: Out of print

The Criminal Process addresses one of the most controversial areas of the entire criminal process: the pre-trial stage.
Taking as its starting point the detention of suspects in police custody, the authors examine all key issues in the pre-trial process including: the questioning of suspects; cautioning of offenders; prosecutorial review; remand decisions; mode of trial decisions; and plea bargaining.
This third edition provides an integrated treatment of questions of principle and practice in pre-trial processes and procedures, and includes six new chapters: Questioning, Scientific Evidence, Pre-trial, Trial procedures, Appeals and costs.
The book will continue to be the ideal text for all students of criminal justice and criminology, as well as academics and practitioners interested in the criminal justice system.