Contract Formation: Law and Practice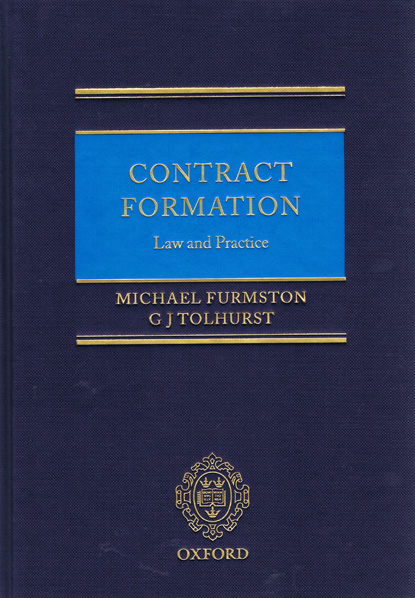 ISBN13: 9780199284245
Published: March 2010
Publisher: Oxford University Press
Country of Publication: UK
Format: Hardback
Price: £95.00
(Second Hand)

This book on contract formation provides a practical analysis of the legal principles which govern the formation of contracts in English law, offering those involved in litigation and in drafting contracts a guide to the application of those principles in practice.
The first part of this work discusses negotiations falling short of binding agreements. It examines the uses of letters of intent and how to draft them. The book gives detailed treatment of the topics of 'subject to contract' and conditional contracts as well as the issue of intention to create legal relations. Completing this part are chapters on certainty and a summary explaining pre-contracted liability in English law.
The second part of the work looks at the formation of the contract in process. This provides for full coverage of topics such as the mirror image rule, battle of laws and acceptance by silence. There is also a substantial chapter in this part examining the legal status of requests to submit tenders, tenders themselves, and obligations associated with the tendering process.
Although this work is based on English law, the authors draw upon decisions in other jurisdictions such as Australia, Canada, the United States and New Zealand, where these inform the development of principles in English law.