Cases on Muslim Law of India, Pakistan, and Bangladesh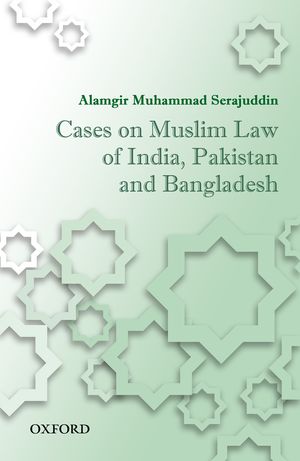 ISBN13: 9780199457618
Published: October 2015
Publisher: Oxford University Press
Country of Publication: UK
Format: Hardback
Price: £34.99

Despatched in 5 to 7 days.
Muslim law is an integral part of the South Asian legal system; and case law plays a major role in its interpretation, application, and development. The book provides the readers, through a judicious selection of principal judicial decisions, with an adequate number of fact situations, and gives them a clear idea of the basic principles and rules of the law and their application by the courts. In selecting the cases, due weight has been given to colonial India, India, Pakistan, and Bangladesh.
Part I of the book gives the gist of sixty-one cases under three heads: issues of law, case summary and court decisions, and comments; Part II reproduces full texts of thirty-five cases. Part I, which is a novelty in case books and constitutes the very essence of the book, is designed to explain cases to readers in a simple and intelligible manner, encourage them to go to the original reports, and make the study of law interesting and meaningful. Part II is meant to give the readers easy access to a representative collection of cases.
The cases discussed in this volume cover the following major areas: sources and interpretation of law, institution of marriage, marriage contracts, polygamous marriages, dower, restitution of conjugal rights, talaq, khula and irreconcilable break-down of marriage, Dissolution of Muslim Marriages Act 1939, Muslim Family Laws Ordinance 1961, Muslim Women Act 1986, legitimacy, guardianship, maintenance of wives and divorced wives etc.