Poverty and Fundamental Rights: The Justification and Enforcement of Socio-Economic Rights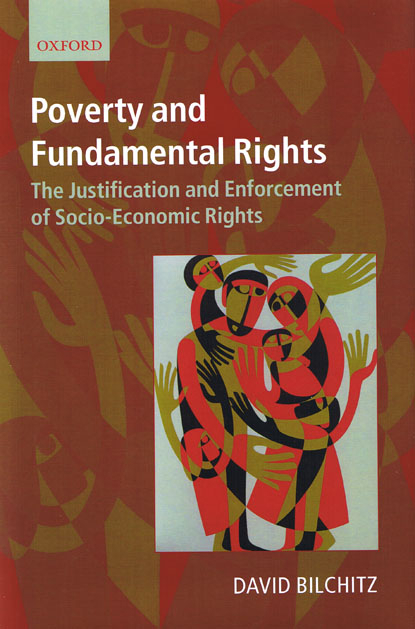 ISBN13: 9780199552160
Published: August 2008
Publisher: Oxford University Press
Country of Publication: UK
Format: Paperback
Price: £44.99

Despatched in 3 to 5 days.
This book addresses the pressing issue of severe poverty and inequality, and questions why violations of socio-economic rights are treated with less urgency than violations of civil and political rights, such as the right to freedom of speech or to vote?
Socio-economic rights have been widely regarded as aspirational goals, rhetorically useful, but having few practical implications for government policy and the distribution of resources within a polity. It is not therefore surprising that socio-economic rights have been systematically neglected in the world today, with millions still lacking access to even basic shelter, food or health-care. This book seeks to provide a sustained argument for placing renewed emphasis upon socio-economic rights in the fight against desperate poverty. It utilizes a combination of political philosophy, constitutional law, and public policy in its focus on the right to food, to housing, and to health-care.
Part I involves the development of a philosophical theory of rights that provides a common normative foundation for both civil and political rights and socio-economic rights. This theory involves developing an understanding of value that recognizes individuals have fundamental interests of differing levels of urgency. It also involves drawing an important distinction between conditional rights that flow purely from a normative focus on the equal importance of individuals and unconditional rights that involve competing normative and pragmatic considerations. A general theory of judicial review is also put forward that provides a justification for judicial involvement in the enforcement of socio-economic rights.
Part II then considers the implications of this general philosophical theory for the interpretation and enforcement of socio-economic rights in law. The focus of this more applied discussion is upon South Africa, where entrenched, directly justifiable socio-economic rights are expressly protected in the constitution. The current approach of the South African Constitutional Court to their interpretation and enforcement is considered and criticized primarily for failing to provide sufficient content to such rights. A modified version of the minimum core approach to socio-economic rights is proposed as an alterative way which is supported by the philosophical theory developed in the first part of the book. This approach requires priority to be given to worst off in society through placing a heavy burden of justification on any society that fails to meet the minimal interests of individuals. It also requires concrete steps to be taken towards realising a higher level of provision that guarantees individuals the necessary conditions for realising a wide range of purposes. This is also shown to have important policy implications both for developing and developed countries that can, it is hoped, assist in creating an urgency and commitment towards eradicating extreme poverty.
Provides a clear analytical framework in which to determine the content of socio-economic rights
Offers an interdisciplinary approach to the problem of socio-economic rights, linking theory and practice, political philosophy, constitutional law, and public policy
Develops the 'minimum core' approach to socio-economic rights and highlights its policy implications Comparative caselaw and policy analysis, focussing on the practice of the South African constitutional court