Law and the Culture of Israel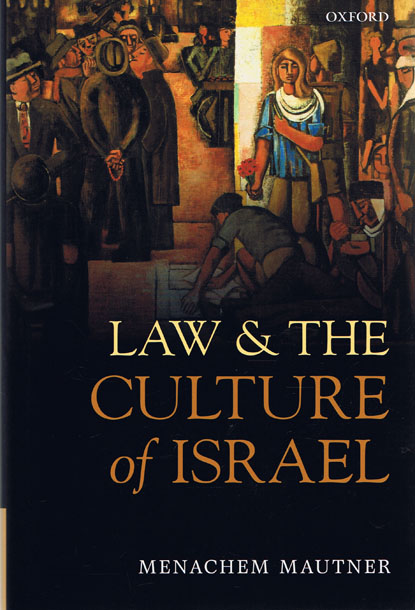 ISBN13: 9780199600564
Published: January 2011
Publisher: Oxford University Press
Country of Publication: UK
Format: Hardback
Price: £52.00

Menachem Mautner offers a compelling account of Israeli law as a site for the struggle over the shaping of Israeli culture. On the one hand, a secular, liberal group wishes to associate Israel with Western culture and to link Israeli law to Anglo-American liberalism.
On the other hand, a religious group wishes to associate Israeli culture with traditional Jewish culture, and to found Israeli law on traditional Jewish law. The struggle between secular and religious Jews has been part of the life of the Jewish people in the past 300 years. It resurged in the 1970s with the rise of religious fundamentalism and the decline of the political and cultural hegemony of the Labor movement.
The secular group reacted by shifting much of its political action to the Supreme Court which since the establishment of the state has been the state organ most identified with entrenching liberal values in the country's political culture. In a short span of time in the early 1980s the Court effected extensive changes in its jurisprudence, most strikingly adoption of sweeping judicial activism which is widely regarded as the most far-reaching in the world.
The Court's activism provided the secular group with the means for intervening in decisions of the state branches over which the group had lost control. With Arabs being a fifth of the country's population, an additional divide in Israel is that between Jews and Arabs. Drawing on notions of multiculturalism, political liberalism and republicanism, the book offers fresh insights as to how to manage Israel's divisive situation.