Thesaurus of Claim Construction 2nd ed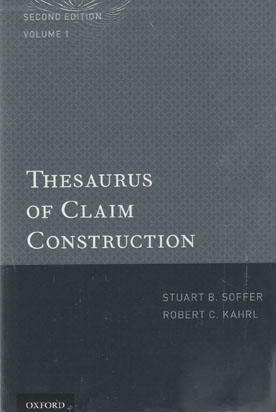 ISBN13: 9780199951017
Published: December 2012
Publisher: LexisNexis Matthew Bender
Country of Publication: USA
Format: Paperback, 2 Volumes
Price: £235.00

Usually despatched in 1 to 3 weeks.
Claim construction is a major phase of a patent litigation where the meaning and scope of the claims themselves - the invention - is determined by the court. The outcome of this definition phase is crucial to the respective infringement and invalidity positions of the parties.
The Thesaurus of Claim Construction directs practitioners to cases-and in contrast to searches on more general electronic databases, only those cases-in which claim terms have previously been construed, and further to the sources of the evidence used by past courts to construe the terms in dispute.
This two-volume Second Edition is updated to include over 3,500 additional entries, some of which focus on Biotechnology, Pharmacology, and Cleantech. Ordinary Skill is now included as a topic.