Cross on Evidence 8th Australian Edition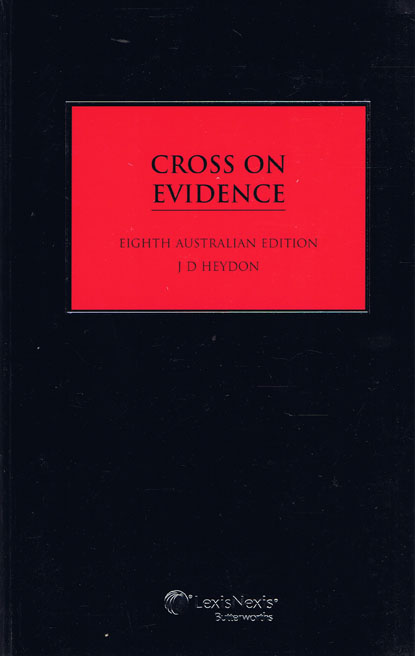 ISBN13: 9780409326680
Published: December 2009
Publisher: LexisNexis Australia
Country of Publication: Australia
Format: Hardback
Price: Out of print

This prestigious work, written by the Honourable J D Heydon AC, provides a detailed and authoritative analysis of the Rules of the Law of Evidence in Australia with explicit statements of doctrine, together with an exposition of the principles underlying the various rules.
In this eighth Australian edition, the author expands the commentary of this well-respected work to include; the extensive amendments to the Evidence Acts 1995 (Cth and NSW), and the extension of that Act to Victoria. Further, the work reflects the extensive revisions on views, judicial notice, opinion evidence, the control of prosecution addresses, and questions in cross-examination.
New material has been introduced in relation to the treatment of wrongly received evidence, privilege, and rules governing police examination.