International Law: Current Concepts and Future Directions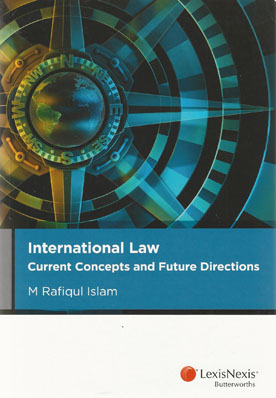 ISBN13: 9780409332780
Published: September 2013
Publisher: LexisNexis Australia
Country of Publication: Australia
Format: Paperback
Price: £85.00

Despatched in 11 to 13 days.
International Law: Current Concepts and Future Directions is a scholarly, comprehensive and coherent study of contemporary international law. It identifies and describes existing international legal principles, norms, and standards and applies them to certain recent world events in order to test their operation, adequacy, consistency, and effectiveness in providing a stable and just world order.
The book presents international law through the prism of the plural world composed of diverse stakeholders and argues that modern international law can no longer be contained within a single value-laden identity if the asymmetric rights and opportunities of the most and the least powerful states and people are to be addressed.
International Law: Current Concepts and Future Directions examines the collaborative transformation of international law as a means to render it more universal and less Eurocentric in character and identity. The author articulates the transitional complexion of such changes and charts the new directions in which international law could and should evolve in this century and beyond.
The blend of both theoretical and applied aspects of international law and its positioning in the growing horizon of internationalism makes this book an informative, engaging and stimulating text for students, academics, public officials and practitioners of international law and its related disciplines.