Gloag and Henderson: The Law of Scotland 12th ed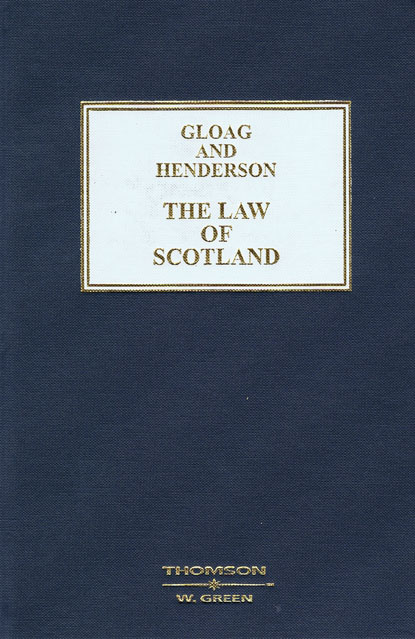 ISBN13: 9780414015913
Published: December 2007
Publisher: W. Green
Country of Publication: Scotland
Format: Hardback
Price: Out of print

First published in 1927 Gloag and Henderson is quite simply, the work of reference on the law of Scotland. It is unique in providing the complete Scots private law library in one volume, with no other single legal title in Scotland offering the same kind of coverage.
From the outset it was distinguished by the clarity and accessibility of its coverage. The development of Scots law in the twentieth century can be traced through succeeding editions of the textbook.
The expert list of contributors includes practitioners, ensuring that the content is practical, making this title the perfect first port of call for lawyers looking for a concise statement of any area of the law.
As with previous editions, legislative changes have affected many of the topics included in Gloag and Henderson. This new edition incorporates all relevant changes in the law since the last edition in 2001. It has also been restructured to provide a modern coherent framework in which to present the many topics which make up Scots Private law.
The acclaimed and detailed index is particularly useful, making referencing, research and accessing specific topics incredibly easy. All information is contained within one hard-wearing volume, perfect for regular use and the clear and concise style allows you to get to the point quickly