The New Statutory Residence Test for Individuals: A Practical Guide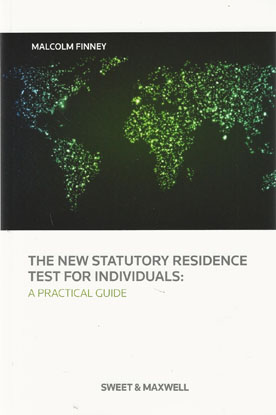 ISBN13: 9780414030954
Published: September 2013
Publisher: Sweet & Maxwell Ltd
Country of Publication: UK
Format: Paperback
Price: Out of print

This book provides tax practitioners of all levels with a comprehensive consideration of the new Statutory Residence Test, its application and the potential difficulties that may be encountered in moving through the transitional phase.
Effective 6 April 2013 a complete new set of rules apply to determine the residence status of an individual for income tax and capital gains tax purposes (and also with respect to inheritance tax and corporation tax where relevant).
The elusive concept of "ordinary residence" is abolished, effective 6 April 2013.
These new rules (unlike those which applied pre 6 April 2013 the "old rules") are statutory in nature and contained in the Finance Act 2013.
Provides in depth analysis of the new regime including practical examples;
Discussion of key concepts such as days spent in the UK, home, work, location of work; full-time work; UK ties; family ties; accommodation ties; 90-day ties; and country ties;
Transitional provisions analysed and problematic areas identified with practical examples;