International Law 8th ed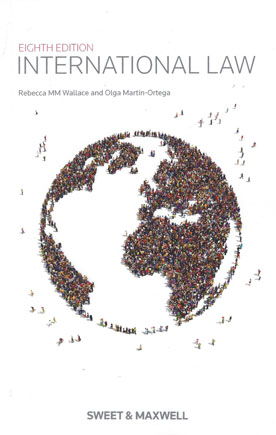 ISBN13: 9780414055513
Published: July 2016
Publisher: Sweet & Maxwell Ltd
Country of Publication: UK
Format: Paperback
Price: £27.95

International Law provides a lucid and comprehensive exposition of the basic precepts necessary for understanding the international legal process, while presenting a general, integrated overview of contemporary international law.
The text is presented in a user-friendly/ accessible style, providing an ideal concise overview that offers sufficient detail for the work to be adopted as a core text.
This text should be regarded as an essential purchase for students following courses in International Law as it continues to map current undergraduate course syllabi and also incorporates discussion of issues studied as part of International-related LLMs. International Law is also a key reference tool for non-law students following courses in subject areas such as International Politics, International Relations, Human Rights etc, as well as for academics and practitioners requiring a concise overview of current developments.
Features and benefits include:-
Designed for use as both a concise narrative companion to casebooks and as a standalone introductory text
Provides a lucid and full exposition of the basic precepts necessary for complete understanding of the international legal process
Covers researching International Law on the Internet to encourage and assist further research
Incorporates discussion of UK and US cases and sources – comparative scope ensures text will be an essential resource for UK and International markets
This new edition features essential updates to the law since publication of the previous edition.