Selling Rights 6th ed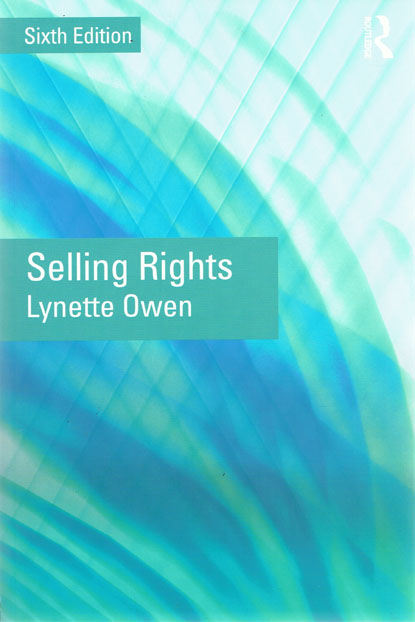 ISBN13: 9780415496926
Published: May 2010
Publisher: Routledge
Country of Publication: UK
Format: Paperback
Price: Out of print

Selling Rights is a practical and accessible guide to all aspects of selling rights and co-publications throughout the world.
The sixth edition of this authoritative handbook has been updated to include the changes which have taken place in technology, sales and distribution, and legislation in the United Kingdom and overseas, especially relating to web 2.0.
Selling Rights covers the full range of potential rights, from English-language territorial rights, book club and paperback sales through to serial rights, translation rights, dramatization and documentary rights, and electronic publishing and multimedia.
Lynette Owen provides full details of the historical and legal background to rights, advises on aspects of negotiating licence contracts and explains how to get the best possible deal.
This fully revised and updated edition of Selling Rights includes:-
changes and proposed changes to copyright legislation in the United Kingdom, the European Union and elsewhere as a result of developments in electronic publishing and the impact of technology companies such as Google and Amazon
the need to deal with the use of orphan works, the entry of more countries into membership of the international copyright conventions and initiatives to tackle electronic piracy
developments in the area of parallel importation
practical advice on rights management systems and on more efficient ways to promote and submit titles to potential licensees
developments in the licensing of translation rights
coverage of collective licensing systems for the use of extracts from copyright works
initiatives to make copyright works more accessible to the reading-impaired
recent developments in e-publishing, such as the new e-readers, downloadable audiobooks, and the rise of the mobile phone
important distinctions such as whether e-books constitute sales or licences.