Arnould's Law of Marine Insurance and Average 17th ed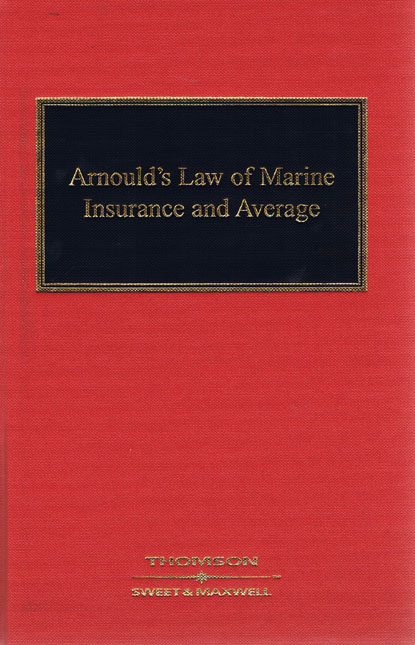 ISBN13: 9780421727106
Published: September 2008
Publisher: Sweet & Maxwell Ltd
Country of Publication: UK
Format: Hardback
Price: Out of print

The long-awaited new edition of one of the classics of English maritime legal literature, Arnould's Law of Marine Insurance offers in-depth commentary on the principles of marine insurance. It covers how marine insurance contracts are formed.
There is comprehensive guidance on what the document should cover as well as how to avoid it being rendered void. The issues arising out of loss are fully explained so that practitioners are clear on the principles and how they are applied in a case.
The book offers in-depth commentary on the latest cases and codes, keeping the practitioner up-to-date on how the courts are applying the principles.
Explains what a marine insurance contract is, how it is formed and what it covers.
Provides detailed analysis of misrepresentation, non-disclosure, express and implied warranties and illegality of the risk so it is clear what makes a contract void or unavailable
Gives comprehensive coverage of the risks, different types of losses and how to deal with them
Considers the correct procedure to follow and the evidence required to make a case
Covers all the relevant cases
Includes coverage of new code material, and important changes to some of the documents of marine insurance
Incorporates the Institute Hull Clauses and York-Antwerp Rules 2004 for ease of reference