Commercial Law Textbook 7th ed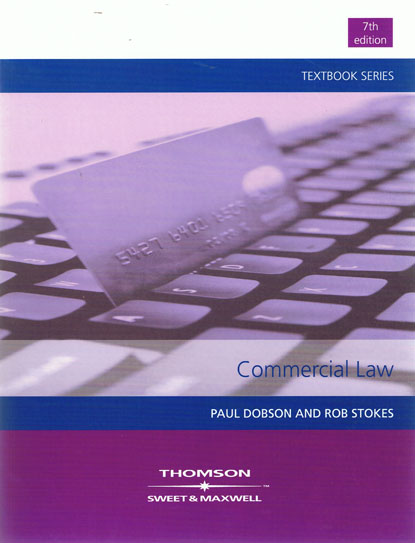 ISBN13: 9780421901308
Published: September 2008
Publisher: Sweet & Maxwell Ltd
Country of Publication: UK
Format: Paperback
Price: Out of print

Previously entitled Sale of Goods and Consumer Credit, this new edition presents a clear and detailed account of commercial law, covering the fundamental principles and how the law works in practice.
The new edition concentrates on topics common to the majority of undergraduate law courses such as sale of goods, consumer credit, agency, and international trade and finance, and also includes topical and relevant practical examples to help draw out key principles.
The focus of the text is on domestic commercial law, but comparisons with other common law jurisdictions are included, as is coverage of relevant EU and European Convention law
Important case law and legislative developments are covered, including the Consumer Credit Act 2006 and the Unfair Commercial Practices Directive 2005.
References to further reading and web-based sources are included at the end of each chapter to enable students to expand their knowledge should they wish to do so.