Unjust Enrichment in Commercial Law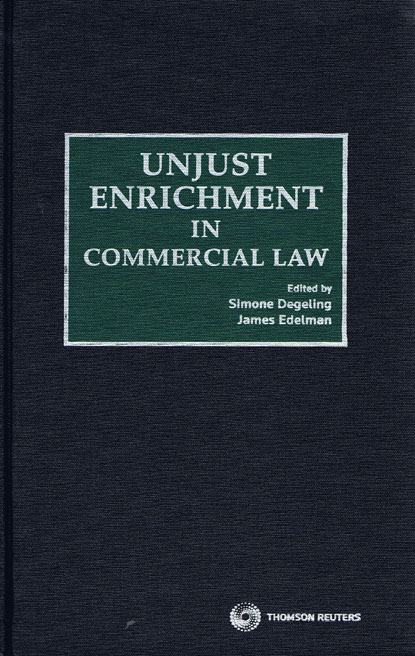 ISBN13: 9780455225043
Published: October 2008
Publisher: Thomson Reuters Australia
Country of Publication: Australia
Format: Hardback
Price: £222.00

Usually despatched in 1 to 3 weeks.
This new book is in the tradition of Equity in Commercial Law, earlier essays also edited by Degeling and Edelman. Writing of the earlier book in the Modern Law Review, Kit Barker said: "The vigorous debates which rage throughout the book about the role of equity in commerce are…not simply historic and abstract, but concrete, salient and imminently important…There can be no doubt that this book refines and redefines the debate about fusion in commercial law and beyond. It is fascinating throughout not least because of the difficulty and intensity of the controversies that it addresses."
This superb collection of essays from the world's leading minds offers insight into a difficult area in commercial law. The authors include judges from the House of Lords, High Court of Australia, intermediate Australian appellate courts, leading practitioners and professors of law from all across the Commonwealth.
As Lord Rodger writes in his chapter, unjust enrichment "is little over 40 years old…we are still groping for a satisfactory analysis of the law of negligence 75 years after Donoghue v Stevenson…The analysis of unjust enrichment will [likewise] mature further over the coming decades and generations". This book, spanning many of the controversial issues at the cutting edge of unjust enrichment, is an indispensable guide through this area of law for all commercial practitioners.
Edited by Drs Simone Degeling and James Edelman, the book draws on papers presented at the Restitution in Commercial Law Conference in Sydney in August 2007.