Property and Security: Selected Essays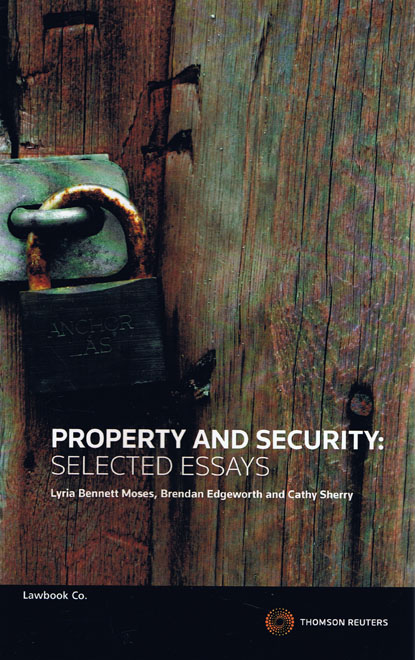 ISBN13: 9780455227573
Published: February 2010
Publisher: Thomson Reuters Australia
Country of Publication: Australia
Format: Paperback
Price: £87.00

Usually despatched in 1 to 3 weeks.
The link between the terms "property" and "security" raises both timeless, and timely, questions as to the relationship between these two concepts. Timeless, because security has always been seen as a core element of the institution of property; and timely, because exploring the ways in which property and security are related is more relevant than ever, at the end of a year when the entire edifice of the international financial system – grounded ultimately in property rights – has been threatened with collapse.
Property and Security: Selected Essays is an edited compilation of papers presented by highly regarded Australian and international academics at the Property Law Teachers Association Conference 2009 covering the thematic issues of property and security. This collection is an important resource for both student and academic researchers, and is ideal for practitioners working in mortgages/securities law - currently a highly litigated area of practice.
The papers explain the rapidly developing case law and complexities in the law, while making arguments for legal change. The reform recommendations make the publication highly relevant to policy makers within Australia, at both Federal and State level.