Australian Domain Name Law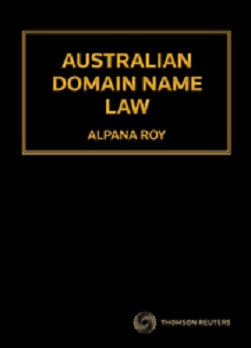 ISBN13: 9780455231068
Published: June 2016
Publisher: Thomson Reuters Australia
Country of Publication: Australia
Format: Paperback
Price: £117.00

Usually despatched in 1 to 3 weeks.
This ground-breaking book is the first complete statement of Australian domain name law. Domain name law is a rapidly-evolving area of the law which concerns the contested rights of parties to registered domain names. While the Uniform Domain Name Dispute Resolution Policy (UDRP) provides the international legal framework, local authorities are responsible for dispute resolution concerning country code top-level domains (ccTLDs). In Australia, the relevant local policy governing .au domain name disputes is the .au Dispute Resolution Policy (auDRP).
This pioneering work provides the first comprehensive statement of auDRP decisions, from the inception of the policy in 2002 to date. In this detailed work, the author examines the Australian and international regulatory frameworks for internet domain name disputes, the procedural rules which exist under the auDRP, and importantly, the substantive elements that must be established in order to bring a successful complaint under the auDRP. By examining auDRP decisions to date, this work aims to articulate some of the emerging themes arising under this relatively new area of Australian law.
This book is at once scholarly, instructive, educational, and practical. It is essential reading for academics, practitioners, students, and all those interested in Australian domain name law and disputes, internet and e-commerce law, and intellectual property law.