Outsourcing IT: The Legal Aspects: Planning, Contracting, Managing and the Law 2nd ed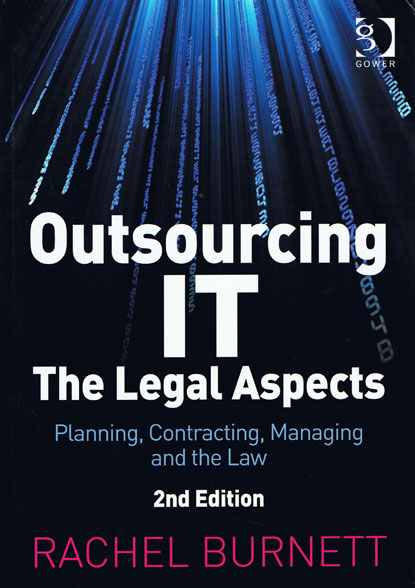 ISBN13: 9780566085970
Published: February 2009
Publisher: Gower Publishing Limited
Country of Publication: UK
Format: Hardback
Price: £95.00

Despatched in 4 to 6 days.
Outsourcing has increased and developed immensely in scope, sophistication and ambition over the last twenty years - and continues to evolve. Information technology outsourcing is potentially highly complex and risk-laden, especially for the fast growing areas of business process and transformational outsourcing, and where whole departments or business areas are outsourced. Decisions taken by the customer at the outset have long term ramifications: they need to ensure that the processes are flexible enough to deal with change, maintain necessary levels of security, avoid abandoning management of key resources and prevent costs spiralling out of control. It is essential to have a good contract to meet such challenges.
All these issues and others, such as intellectual property arrangements, the complexities of transferring staff, property and other assets, tendering procedures and performance monitoring, must not be ignored and are addressed in the second edition of Rachel Burnett's successful Outsourcing IT.
Whether you are a supplier or a customer, it is vital to have a properly negotiated formal contract if you are entering into an outsourcing arrangement. A good contract needs careful planning and this book provides a comprehensive guide to the whole process. Well-planned and well-structured outsourcing arrangements, by well-informed and well-advised customers, are far more likely to work for both customer and supplier alike and Outsourcing IT: Planning, Contracting, Managing and the Law is the perfect place to start.