Harry Potter and the Order of the Court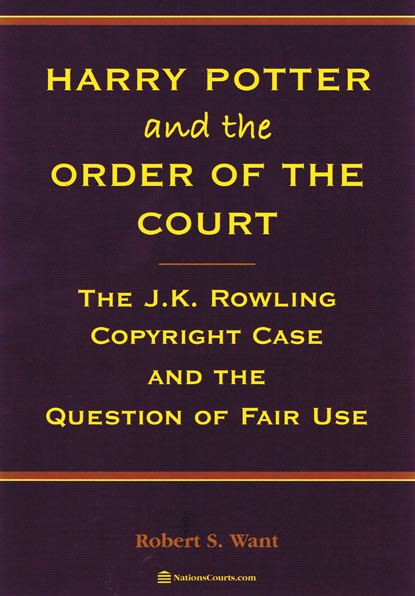 ISBN13: 9780615244495
Published: October 2008
Publisher: NationsCourts.com
Country of Publication: USA
Format: Paperback
Price: £23.50

Usually despatched in 1 to 3 weeks.
What is the meaning of intellectual property in a world of rapidly evolving media forms? How do owners protect their intellectual property? In sharing it, how do they preserve their rights? What constitutes fair use of the fruits of someone else's genius? What allowances should be made to ensure the free flow of information to citizens and scholars?
The adventures of wizard-in-training Harry Potter may have ended but the drama continues, most recently in federal court in Manhattan, where a decision has recently been handed down in the much-publicized copyright case brought by J.K. Rowling seeking to prevent the publication of a Harry Potter encyclopedia.
Harry Potter & the Order of the Court discusses the court's decision and its broader implications for those who write, both online and in print. The case was highlighted by Ms. Rowling taking the witness stand in her first courtroom appearance. Her dramatic testimony -- offering insights into her creative process and her emotional attachment to the Harry Potter series -- is included, both direct and cross-examination.
Beyond the star presence of Ms. Rowling, the case is of general interest as it involves an important but little understood aspect of copyright law: the doctrine of "fair use." Fair use refers to situations where one is allowed to use material from a copyrighted work without seeking permission from the author, such as a book critic quoting from a novel or a music critic using a short clip of a song.
Fair use applies whether you write on paper or online. But the doctrine has taken on added importance in the Internet Age where almost all of us "publish" in one form or another, be it through creating websites, writing blogs or uploading content. And as authors or publishers, we often feel the need to quote, closely paraphrase, or otherwise use material others have created. This is where fair use comes in.