FIDIC Users' Guide: A Practical Guide to the 1999 Red and Yellow Books 2nd ed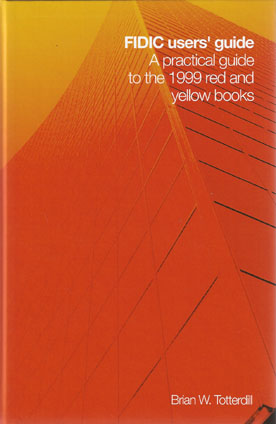 ISBN13: 9780727734419
ISBN: 0727734415
Published: June 2006
Publisher: ICE Publishing
Country of Publication: UK
Format: Hardback
Price: Out of print

In recent years the size and complexity of construction projects and the more onerous demands from Clients and Employers have led to greater pressure for improved management techniques on construction sites and in the implementation of construction projects.
As a consequence there has been an increasing use of conditions of contract as manuals of good project management - in 1999 the Federation Internationale des Ingenieurs-Conseils (FIDIC) published a completely revised family of Conditions of Contract to meet this demand.
The FIDIC Conditions of Contract for Construction and the Conditions of Contract for Plant & Design-Build were first published in 1999 and have been used for a large number of contracts around the world.
This guide focuses on the practical administration of the contract and recognises the growing tendency for projects to be administered by local employers, consultants and contractors as well as by the experienced international organisations. It provides flow charts and a clause-by-clause commentary on both the main FIDIC Contracts, including the new concepts and the revisions to many of the important clauses. The changes and additions in the 2005 MDB Harmonised Edition, published by FIDIC in conjunction with major Multilateral Development Banks, are also reviewed.
It will assist the people preparing contract documents, as well as those who are administering projects on site or dealing with claims and disputes. It includes a comparison of the different FIDIC Contracts, including a comparison of clause numbers to assist those who are familiar with the traditional FIDIC Red Book.
Written by an independent consultant with practical experience of construction projects, conducting training courses and the resolution of disputes, this guide will be essential reading for engineers, surveyors, lawyers and managers who are responsible for the administration of international construction contracts.