The Tokyo Trial and Beyond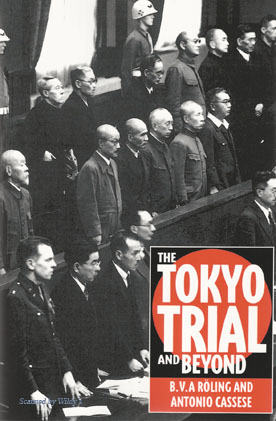 ISBN13: 9780745614854
ISBN: 074561485X
Published: July 1994
Publisher: Wiley-Blackwell
Country of Publication: USA
Format: Paperback
Price: £16.99

Despatched in 6 to 8 days.
This book is an outstanding document and account of the International Military Tribunal that took place in Tokyo at the end of World War Two.
As in the Nuremburg Trial, the leaders of Japan were accused of crimes against peace and crimes against humanity, as well as war crimes.The book takes the form of an extended interview with one of the eleven international judges who took part in the Tokyo Trial, the eminent Dutch jurist and professor of law, B. V. A. Roling.
Antonio Cassese conducted a series of interviews with Professor Roling concerning the aims, conduct and consequences of the Tokyo Trial, and concerning the role of aggression and the prospects for peace in the modern world. The resulting book provides a unique, insider's view of one of the most important trials in history.
It is also a brilliant reflection on the idea of individual responsibility for crimes of state, on the difference between Japanese and Western attitudes to guilt and crimes against humanity, and on the nature and limits of international law in controlling the use of force.