Deloitte ukGAAP 2011: Financial Statements for UK Unlisted Groups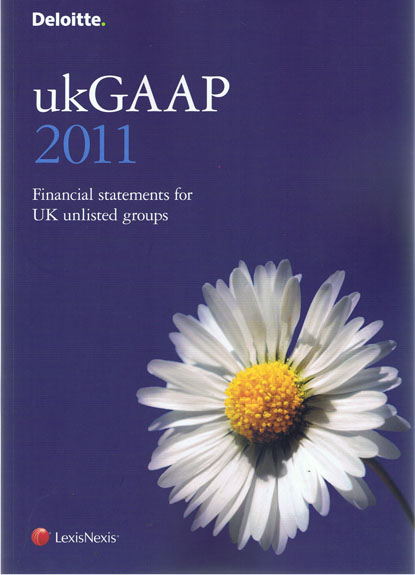 ISBN13: 9780754540243
Published: July 2010
Publisher: LexisNexis Butterworths
Country of Publication: UK
Format: Paperback, A4
Price: Out of print

ukGAAP 2011 Financial Statements for UK Unlisted Groups provides comprehensive guidance on the presentation and disclosure requirements for financial reporting that apply to unlisted groups and companies preparing their financial statements under UK GAAP for periods beginning on or after 1 January 2010.
The 2011 edition has been updated to reflect the finalised guidance, issued by the Financial Reporting Council for directors of UK companies, on going concern and liquidity risk and, issued by the Auditing Practices Board, regarding the form of the audit report and the directors' responsibilities statement.
The first part of this book explains the regulatory framework that underlies the preparation of financial statements. The second part contains model financial statements accompanied by a detailed commentary outlining the disclosure requirements with cross references to the relevant source material.
This edition includes an appendix illustrating additional disclosure requirements that apply to a company adopting FRS 26 Financial Instruments: Recognition and Measurement and the `package' of other standards that must be adopted at the same time as FRS 26, including FRS 29 Financial Instruments: Disclosures.
The appendix has been updated to reflect the recent changes to these standards, in particular the additional disclosures now required by FRS 29 following the International Accounting Standards Board's amendments to IFRS 7 which were subsequently adopted by the Accounting Standards Board into UK GAAP. This book is rherefore suitable for all companies following UK accounting standards irrespective of whether financial instruments are accounted for at fair value.
The author team from Deloitte has a wealth of specialised financial reporting experience and has used this to produce ptacrical time-saving examples together with expert commentary.
The model financial statements and commentary are based on the standards and legislation which apply for periods beginning on or after 1 January 2010 and have been published by 31 May 2010.