Tolley's National Insurance Contributions 2012-13 + Supplement Set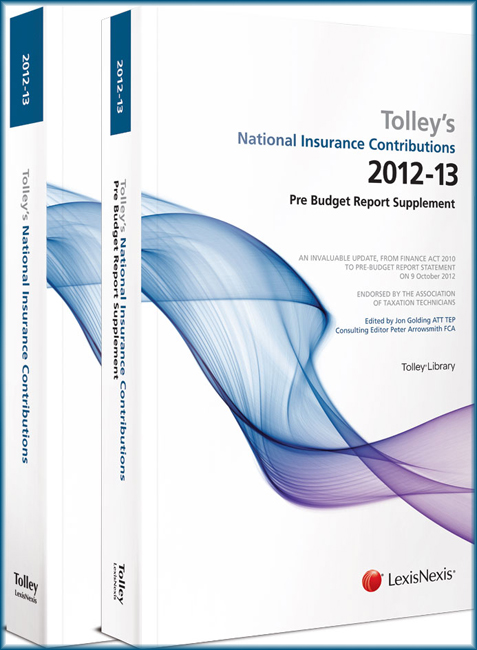 ISBN13: 9780754544586
Published: September 2012
Publisher: LexisNexis Butterworths
Country of Publication: UK
Format: Paperback & Supplement
Price: £133.95

This comprehensive guide will answer in depth every point or query put to you for compliance, planning or NIC mitigation purposes.
With the continuing alignment of National Insurance contributions with income tax it's more important than ever that you are aware of the full implications of changes.
Tolley's National Insurance Contributions is written in an easy-to-read style and contains numerous worked examples. This is the practical book for the busy practitioner or accountant in commerce who needs full, accurate and authoritative answers in a hurry.
Price includes main work published in September and a pre-Budget Report Statement Supplement published a month after the PBR.