Technology Licensing and Development Agreements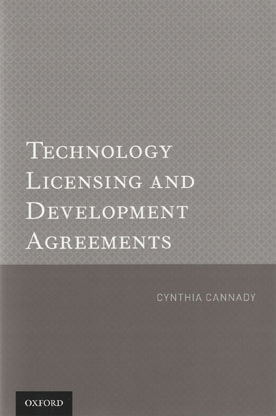 ISBN13: 9780769868585
Published: March 2013
Publisher: LexisNexis Matthew Bender
Country of Publication: USA
Format: Looseleaf & CD-ROM, No updates
Price: Price on Application

Technology licensing and development agreements are increasingly important to businesses in both the United States and abroad, in industries including computer hardware and software, nanotech, biotech, medical devices, pharmaceuticals, bioinformatics, energy, and environmental technology.
Technology Licensing and Development Agreements is an indispensable guide for business people, technologists, and lawyers who deal with intellectual property and contracts.
The book provides practical advice on how to conduct negotiations, how to draft agreements, and how to monitor compliance. The author discusses technology contracts in the context of intellectual property strategy, and provides a framework for selecting and adjusting IP strategies.
Chapters on material terms define, analyze, and discuss best practices, and offer sample clauses for more than 40 material terms. Additional chapters address special contexts for technology agreements, including antitrust and university contracts.
The book includes specific chapters devoted to IP valuation, with clear explanations of methodology, and ethics in technology contracting, providing practical examples and a checklist. An accompanying convenient CD includes more than 20 helpful form contracts and templates.
October 2013: Reprinted as an A4 Looseleaf in Binder with CD-ROM