Charter Justice in Canadian Criminal Law 5th ed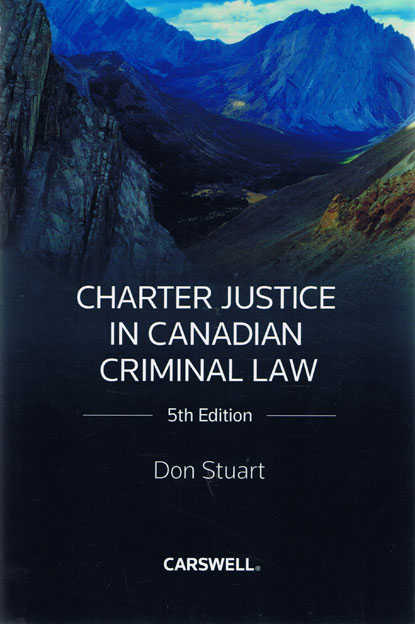 ISBN13: 9780779823901
Published: July 2010
Publisher: The Carswell Company Ltd.
Country of Publication: Canada
Format: Paperback & CD-ROM
Price: Out of print

This influential text provides a critical review of how the Charter of Rights and Freedoms is being applied in the criminal courts by the Supreme Court, courts of appeal and trial judges. The central authorities and arguments are fully examined.
The fifth edition had to be substantially revised to reflect the impact of recent Supreme Court of Canada bellweather decisions in Grant and the companion decisions in Harrison and Suberu. These decisions require a new approach to the meaning of detention for Charter purposes and to the remedy of exclusion of evidence under section 24(2) of the Charter.
Much of the voluminous prior jurisprudence on section 24(2) over the past 27 years relating to the meaning and consequences of conscripting the accused in violation of the Charter is now of little moment. New clarifications and new questions are identified.