Determann's Field Guide to International Data Privacy Law Compliance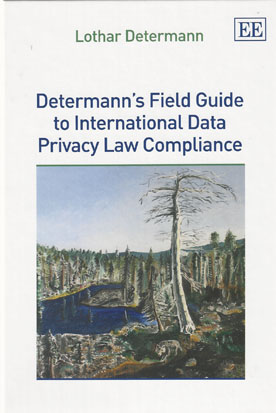 ISBN13: 9780857932334
Published: August 2012
Publisher: Edward Elgar Publishing Limited
Country of Publication: UK
Format: Hardback
Price: Out of print

Companies, lawyers, privacy officers, developers, marketing and IT professionals face privacy issues more and more frequently. Much information is freely available, but it can be difficult to get a grasp on a problem quickly, without getting lost in details and advocacy.
This is where Determann's Field Guide to International Data Privacy Law Compliance comes into its own - helping to identify issues and provide concise practical guidance in an increasingly complex field shaped by rapid change in international laws, technology and society. Determann's field guide focusses on the compliance issues that are likely to be encountered by the majorities of companies.
Starting with an overview of the key concepts in the field in order to provide a basic understanding of data privacy, the book offers practical advice on initiating, maintaining, and then auditing a compliance program, with checklists designed to assist this process.
The book also gives step-by-step guidance on drafting documentation for data privacy compliance, including notices, consent forms, agreements, protocols, request forms and government notifications, and provides sample documentation to use as a model. A handy A-Z of data privacy compliance completes the book and gives a concise tour of privacy-related issues, from Advertising to Zip Codes.
Small enough to carry around the book should be on the desk and in the pocket of every compliance officer and corporate counsel.