Letters of Indemnity: A Guide to Good Practice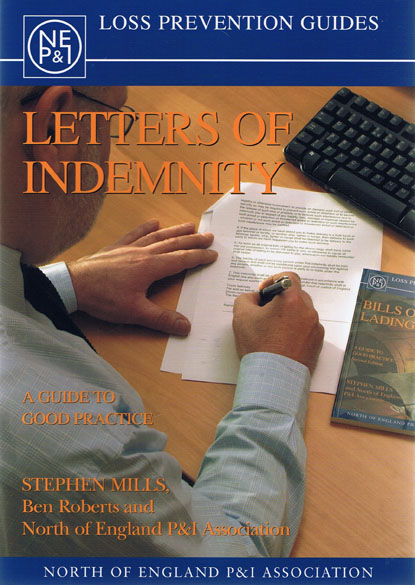 ISBN13: 9780954653743
ISBN: 0954653742
Published: January 2006
Publisher: North of England P&I Association
Country of Publication: UK
Format: Paperback
Price: Out of print

Letters of Idemnity: A Guide to Good Practice is designed to help the shipping industry avoid disputes and problems arising from the use of letters of indemnity.
Letters of indemnity are frequently used in international trade and shipping, either with or in place of bills of lading. However, they can give rise to risks which are uninsured and/or uninsurable, and to obligations which may be unenforceable or which may not be worth the paper they are written on.
The purpose of this new guide, which is designed to complement Bills of Lading: A Guide to Good Practice in the same series, is therefore to shed some much-needed light on this 'grey area' of shipping practice, and to explain how to minimise the many commercial and legal risks that can arise. It starts with a 'health warning' followed by a 'quick reference' section to help identify specific problems. A 'practical guidance' section then warns of the risks of accepting letters of indemnity, identifies the typical circumstances in which they are offered and includes a checklist to consider before accepting them.
All legal principles and footnotes are confined in a separate 'detailed analysis' section to make the guide easier to follow. The full text and a line-by-line analysis of the International Group of P&I clubs' standard letters of indemnity on delivering cargo without a bill of lading or at a different port are also included.