Precedents for Consent Orders 8th ed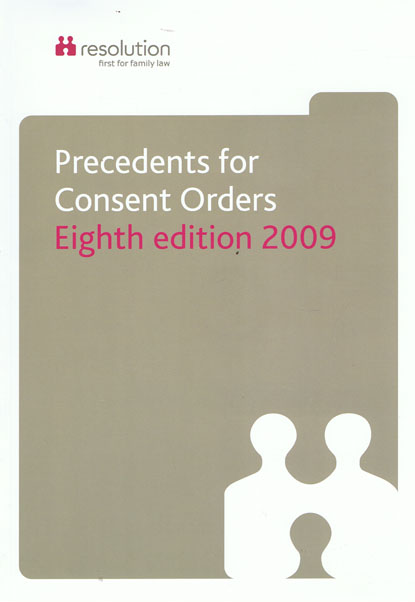 ISBN13: 9780956128010
Published: November 2009
Publisher: Resolution (SFLA)
Country of Publication: UK
Format: Paperback, A4 & CD-ROM
Price: Out of print

Resolution's Precedents for Consent Orders set the standard for concise, water-tight drafting. They provide clear and practical solutions for recitals, undertakings, orders, and child maintenance agreements. The precedents are carefully drafted, researched and debated by senior Resolution lawyers, with experts brought in where specialist knowledge and advice is required. Then they are reviewed by the Association of District Judges.
Detailed introductions and extensive footnotes explain why the orders are drafted as they are, when they need to be varied, and pitfalls to be avoided. While aiming for a consistent, country-wide approach, the wording also takes into account variations in local practice and the need for flexibility.
A user-friendly CD means you can put these precedents into action immediately, with all the explanatory footnotes available at the click of a mouse. Highly intuitive, the CD will automatically fill in much of the detail from the initial input, speeding up the process and cutting out the complexity. At the end of the process you can convert to PDF or Word document, annex any supporting matter, and make any edits or amends
This was the last book edition. It became online only from the 9th edition.