Justice According to Law: A Festschrift for the Honourable Mr Justice BH McPherson CBE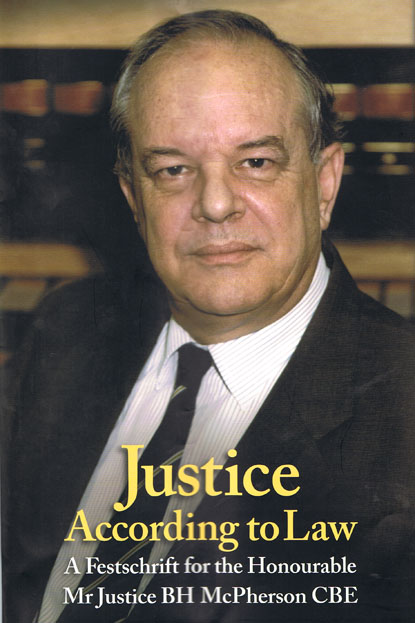 ISBN13: 9780975123058
ISBN: 097512305X
Published: September 2006
Publisher: Supreme Court of Queensland Library
Country of Publication: Australia
Format: Hardback
Price: £45.00 - Unavailable at Publisher

This Festschrift for the Honourable Mr Justice McPherson CBE features an original collection of scholarly articles and personal reminiscences celebrating his long and influential legal career. On the occasion of his retirement from the Supreme Court of Queensland, in September 2006, it is timely to celebrate his immense contribution to the law in this State.
His work as an advocate, scholar, law reformer and judge over the past 43 years is testimony to his widespread influence on the law. An eminent judge and accomplished scholar, his judgments, texts and work as a draftsman, principally the Property Law Act 1974, will endure for years to come.
These essays, from colleagues, contemporaries and friends, form a collective tribute and affirm the high esteem in which he is held by members of both the Queensland and Australian legal professions.