The Role of Emotions in Criminal Law Defences: Duress, Necessity and Lesser Evils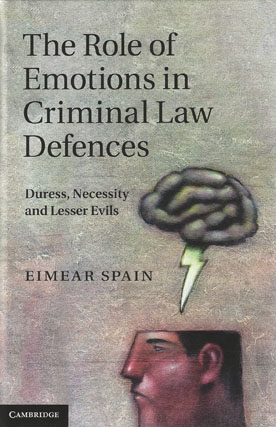 ISBN13: 9781107008182
Published: September 2011
Publisher: Cambridge University Press
Country of Publication: UK
Format: Hardback
Price: £77.00

Despatched in 2 to 4 days.
The law has struggled for many years with the problem of how to accommodate those who commit crimes due to threats or circumstances. The modern ambivalence surrounding the defences of duress and necessity has its origins in the legal past.
To date the defences of duress and necessity have been couched in terms such as compulsion, involuntariness and human frailty, resulting in the true nature of the defences being hidden. Psychologists and legal theorists have begun to re-examine the role of emotions in human action, including their effect upon behaviour and choice.
In light of recent breakthroughs, Eimear Spain considers how the emotions experienced by those who act due to threats, both human and natural in origin, should affect the attribution of criminal responsibility and punishment. The understanding of emotions extrapolated in this book points towards a new rationale for the existing defences of duress and necessity.