The JCT 2011 Building Sub-contracts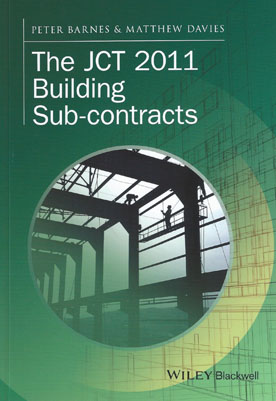 ISBN13: 9781118655634
Published: November 2015
Publisher: John Wiley & Sons Ltd
Country of Publication: UK
Format: Paperback
Price: £54.95

The majority of construction work is carried out by sub-contractors, and the JCT 2011 suite of contracts has a full range of sub-contracts to cover these works. As building projects become more complex, sub-contractors need to become more familiar with the agreements they sign.
Written to help the busy subcontractor deal effectively with the range of subcontracts they will encounter, The JCT 2011 Building Sub-contracts looks at the key contract conditions, considers the rights and obligations of the parties and how risk is allocated, and discusses the main practical problems that arise when using these subcontracts.
The authors have written the book to be as accessible as possible to ensure the material is easy for the busy subcontractor to assimilate and use.