Justice and the Slaughter Bench: Essays on Law and Broken Dialectic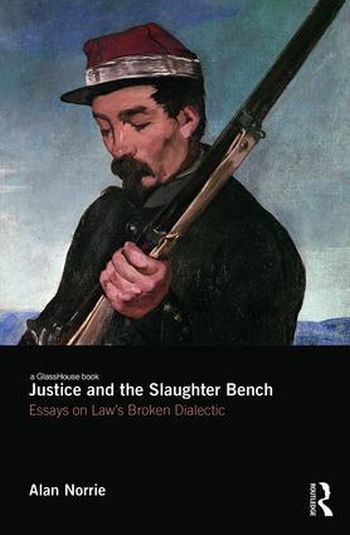 ISBN13: 9781138955110
Published: September 2016
Publisher: Routledge
Country of Publication: UK
Format: Hardback
Price: £115.00

Despatched in 4 to 6 days.
In this follow-up to Alan Norrie's Law and the Beautiful Soul (Routledge, 2005), Alan Norrie addresses the unresolved split between legal and ethical judgment. This split is seen as a product of the historical shaping of legal judgment, such that its abstraction and formalism both eschew ethical judgment, but also require it.
The essays in the first half of the book consider legal formalism in its practical aspect, and the ethical difficulties thereby presented. The essays in the second half look at the underlying, suppressed ethical connections that can't ultimately be denied, at a more theoretical level. In Hegel's philosophy, legal and ethical judgment are connected by synthesis of the different elements in a rational totality.
In the analysis presented here, that synthesis remains unachieved. These are, then, essays in 'broken dialectic', so that the book not only interrogates contemporary legal problems, but also reflects on questions of legal method. Covering a range of issues - including self defence, euthanasia, and war guilt - this exposition of the problematic relationship between legal and ethical judgment makes an important contribution to the central questions in law and legal theory, as well as criminal justice.