Modern Diplomacy 3rd ed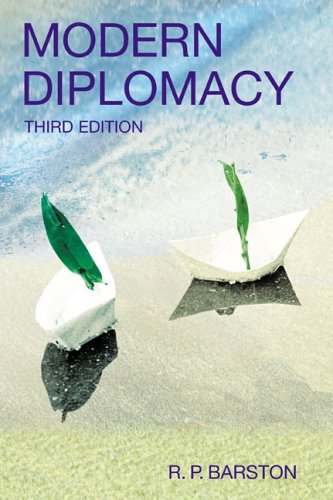 ISBN13: 9781405812016
ISBN: 140581201X
Published: April 2006
Publisher: Pearson Education Ltd
Country of Publication: UK
Format: Paperback
Price: Out of print

Modern Diplomacy provides a comprehensive exploration of the evolution and concepts of the institution of diplomacy. This book equips students with a detailed analysis of important international issues that impact upon diplomacy and its relationship with international politics. The subject is bought 'to life' through the use of case studies and examples which highlight the working of contemporary diplomacy within the international political arena.
Organised around 5 broad topic areas, including the nature of diplomacy, diplomatic methods and negotiation, the operation of diplomacy in specific areas and natural disasters and international conflict, the book covers all major topic areas of contemporary diplomacy.
The third edition has been extensively revised to include: an additional chapter on diplomatic methods to reflect substantial developments in this area; inclusion of a new chapter to explore the development of diplomatic practice; examination of the international aspects of diplomacy of recent major disasters and emergencies; and exploration of the influence of international terrorism and violence upon the international system of diplomacy.