Little Book of Big Ideas: Law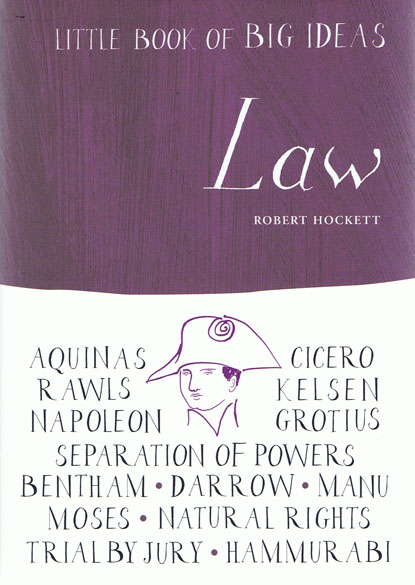 ISBN13: 9781408111482
Published: March 2009
Publisher: A & C Black
Country of Publication: UK
Format: Hardback
Price: £10.99

The Little Book of Big Ideas: Law distils the essential history of two millennia of legal thought and practice, through the lives of 50 great legal minds. The great trial lawyers, judges, codifiers, and legal philosophers are all introduced, with 10 legal principles that underpin modern systems of justice.
This little book includes succinct biographies on the greatest legal minds including Moses, Magna Carta, Napoleon Bonaparte, Thomas Jefferson and Cicero, and reveals the outstanding contribution that each has made to this pervasive discipline.
From Hammurabi and the legal codes of ancient Babylon, to theground-breaking legal theorists of the Enlightenment, and contemporarydebate about the origins and extent of human rights, the Little Book of Big Ideas: Law charts the developments of the legal systems that rule our lives today.