Commentaries On the Law in Shakespeare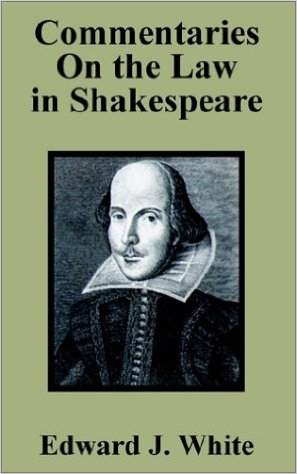 ISBN13: 9781410203519
ISBN: 1410203514
Published: January 2003
Publisher: University Press of the Pacific
Country of Publication: USA
Format: Paperback
Price: £14.99

Usually despatched in 1 to 3 weeks.
Explanations of the legal terms used in the plays, poems and sonnets and a consideration of the criminal types presented, and a full discussion of the Bacon-Shakespeare controversy.
The author has selected most of the legal passages in Shakespeare and reprinted them with his commentary. The plan followed in presenting the law of the various plays is to quote the verse containing the law presented, under an appropriate heading, reference to which, in the index, will give ready access to the verse containing the law referred to.
As the various plays and the law in each is also presented in the regular order, by reference to the body of the work, the various propositions of law contained in each play can be found.