Bennion on Statutory Interpretation 6th ed: 1st Supplement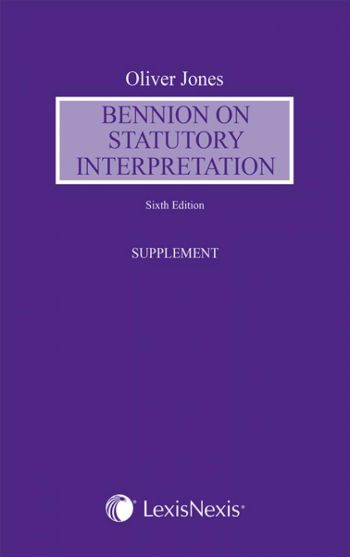 ISBN13: 9781474303149
Publisher: LexisNexis Butterworths
Country of Publication: UK
Format: Paperback
Price: Publication Abandoned

For all practitioners of law, a keen and informed understanding of the meaning and interpretation of legislation is the key to professional success.
This supplement is essential reading for everyone who has to administer or advise, argue or adjudicate on Acts of Parliament and Statutory Instruments.
A key plank in ensuring currency is the production of supplements such as this. This will ground the ongoing appeal of Bennion, especially for the busy practitioner.
The content of this supplement contains modifications of the text of the Sixth edition to reflect the changes since publication of the main work.