Amicus Curiae Before International Courts and Tribunals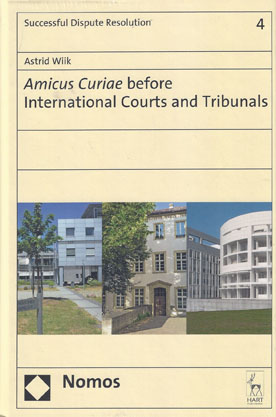 ISBN13: 9781509908912
Published: May 2018
Publisher: Hart Publishing
Country of Publication: UK
Format: Hardback
Price: £160.00

Amicus Curiae participation in international courts and investment arbitration tribunals is increasing despite lack of clarity on the concept's nature, function and added value in international dispute settlement.
The book examines the laws and practices of Amicus Curiae to assess the concept's status quo, and to determine if it meets the many expectations. Does it infuse proceedings with alternative views and the public interest? Does it increase the legitimacy and transparency of international dispute settlement, or the coherence of international law? Or does it derail the proceedings at the expense of the parties to advance its agenda?
The book argues that neither the expectations nor the concerns attached to Amicus Curiae have materialized. It shows a hesitation by courts with a strong adversarial tradition to consider the views of non-parties, and argues that Amicus Curiae is not the best vehicle to present a public interest or increase legitimacy. However, it can improve judicial decisions and decision-making if regulatedand used properly.