The Transformation of Enforcement: European Economic Law in a Global Perspective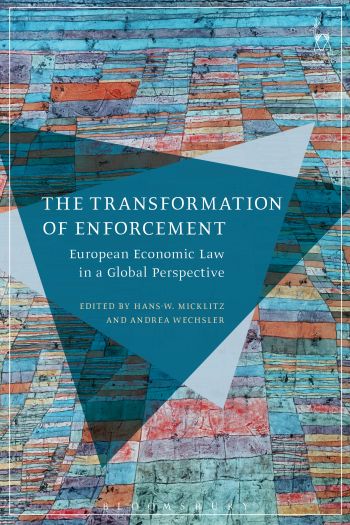 ISBN13: 9781509924479
Published: August 2018
Publisher: Hart Publishing
Country of Publication: UK
Format: Paperback (Hardback in 2016)
Price: £37.99

This insightful book considers the phenomenon of the transformation of enforcement in European economic law while adopting a distinct global perspective.
The editors identify and respond to the need for reflection on transformation processes in the area of enforcement by bringing together the leading international and European scholars in a variety of disciplines to share and compare experiences and learning in different areas of law.
Rooted in a wide and regulatory understanding of enforcement, this book showcases the transformation of enforcement with reference to both European economic law (especially transnational commercial law, competition law, intellectual property law, consumer law) and to the current context of significant global economic challenges. Comparative perspectives facilitate the formation of a holistic perspective on enforcement that reaches beyond distinct theoretical accounts, political agendas, regulatory systems, institutional patterns, particular remedies, industry sectors, and stakeholder perspectives.
As the first comprehensive and comparative analysis of the enforcement of European economic law that reaches beyond closely confined areas of law, it constitutes a crucial contribution to the theoretical and policy questions of how to design a coherent European enforcement architecture in accordance with essential principles and objectives of the EU economic order
This unique study will have broad appeal. By exploring enforcement transformations from a legal and a cross-disciplinary perspective, it will be essential reading for scholars, practitioners and policymakers from different disciplines.