Closed Head Injury: A Clinical Source Book 4th ed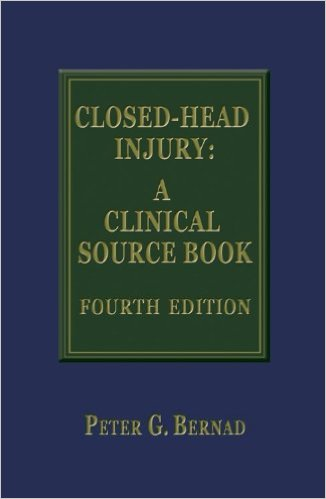 ISBN13: 9781578233571
Published: April 2012
Publisher: Juris Publishing
Country of Publication: USA
Format: Hardback
Price: £115.00

Despatched in 6 to 8 days.
Mild to moderate closed-head injuries result from accidents that force the soft tissue of the brain into contact with the hard, bony skull. Long term effects and poor prognosis turn these injuries into major, often life-long, problems.
Until recently, physicians did not - or could not - diagnose many of them and lawyers found them too difficult to prove. Closed Head Injury: A Clinical Source Book helps the practitioner understand how emerging diagnoses of previously-ignored brain trauma can be a new source of compensation to injured parties.
The author, a noted expert on the subject, clearly explains the nature of the injury, how to identify it, and the information you need to prove it. Closed-Head Injury: A Clinical Source Book leads the trial attorney into new territories for litigation, with up-to-date analysis and instruction on successful trial strategies.
Written by leading neurologist Peter Bernad and his team, this volume provides a detailed and practical guide for litigating closed-head injury cases. Closed-Head Injury: A Clinical Source Book covers the medical and neuropsychological analysis of closed-head injury, including its causes and effects, evaluation of damages, treatments, and trial techniques.